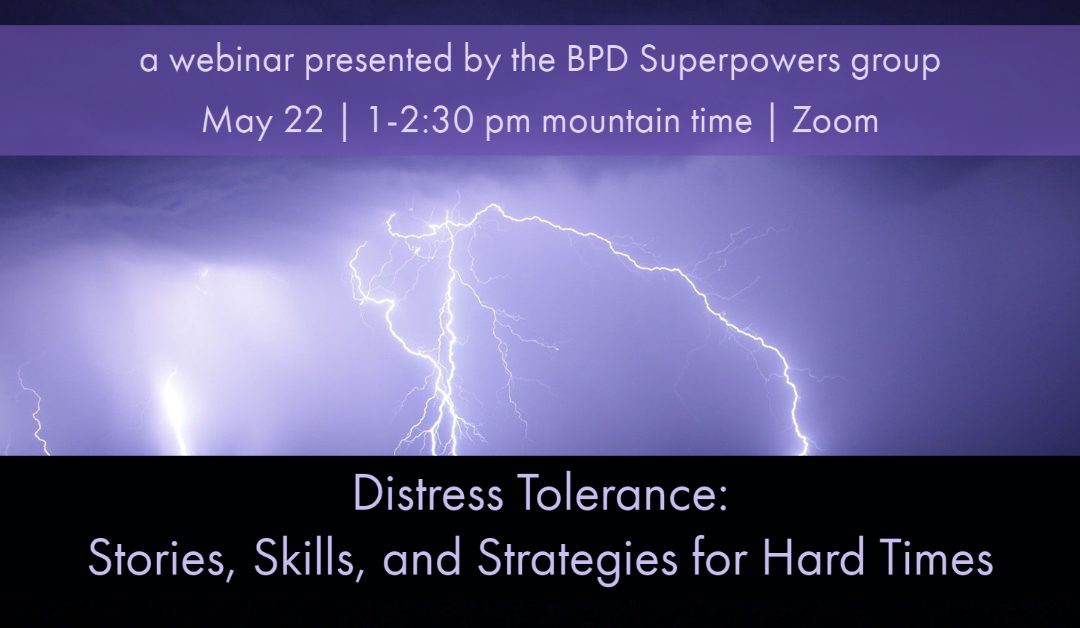 May is BPD Awareness Month!
Join the BPD Superpowers group for a webinar on the topic of Distress Tolerance: Stories, Skills, and Strategies for Hard Times.
You are welcome to attend this webinar whether you identify with the label of borderline personality disorder or not. We all experience distress sometimes, and learning how to navigate moments of distress is important! This webinar is an opportunity for you to learn and benefit from the skills and insider knowledges of this amazing group of people.
This event will take place on May 22, from 1-2:30 pm Mountain time. Please note, this webinar will be rescheduled.
We are also hosting two community conversations on the topic of DBT experiences. These conversations are open to any member of the community who has lived experience accessing DBT either through groups, individual therapy, or self-directed through books and other resources. The goal of these conversations is to begin the work of creating a justice-informed DBT resource. You can find more information here.
---
Find more from the BPD Superpowers group