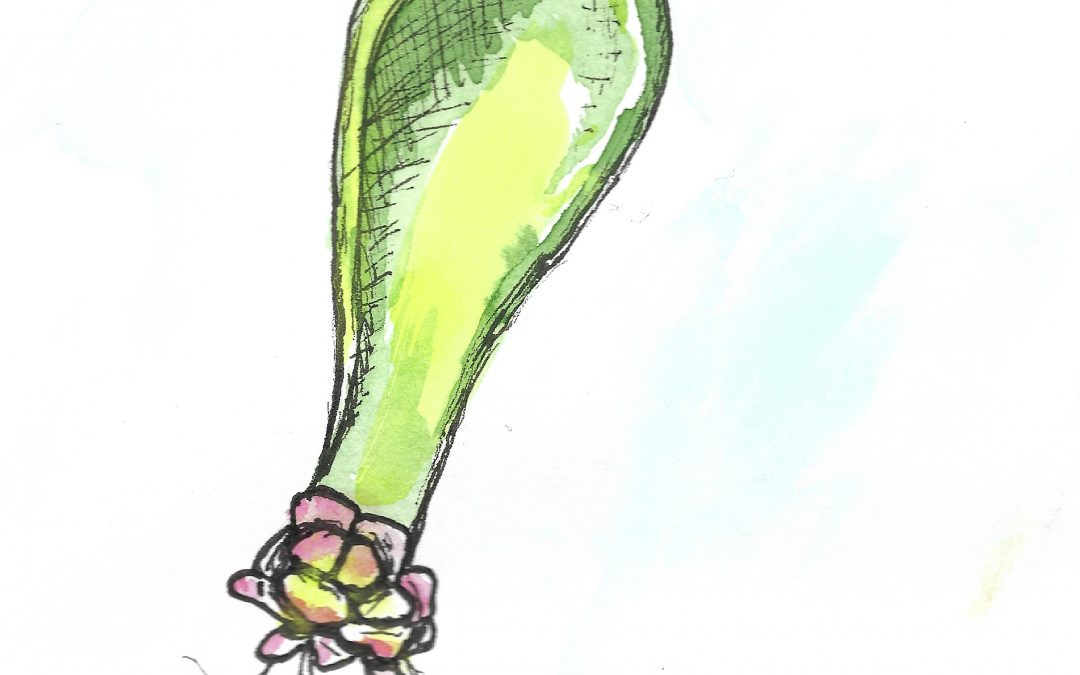 The Succulent Zine is finally ready to share. (Click the link to download the 92-page PDF!)
This zine started with a plant metaphor. I wrote:
I love the comic about how we are basically houseplants with complicated feelings, and it got me thinking about how isolation means we need to be succulents, able to survive and thrive in conditions of scarcity and intensity, and how fear also turns out lives into deserts, and how precarity does the same.

So, I thought we could use that metaphor, and make a little zine about what gets us through, and how we get each other through.

What are our skills of survival?

What are our strategies of mutual aid and collective action and care?

How are we keeping ourselves going, and what can we teach each other?

Many of us are in communities with generations-long histories of succulent lives in deserts of ableism, transantagonism, queerphobia, colonialism, white supremacy. Oppressed and targeted communities know the way forward.
So many folks responded to this invitation, and what I imagined as a "little zine about what gets us through" is actually over 90 pages of poetry, art, essays, and narrative projects. I am incredibly thankful for these contributions, and honoured to have been able to bring them together in this work.
Each contributor took the time and energy to create something that they shared with this project. This time and energy is precious, especially right now as we all deal with scarcity, precarity, uncertainty, and rapidly changing expectations and pressures.
There is abundance in these pages. Richness despite scarcity.
Succulence.
If you would like a printed copy of the zine, please get in touch for pricing. The PDF is available at no charge, and can be shared.
Download the 92-page PDF here.
Contributors
Tiffany Sostar. Canada.
Finding Succulence and When Everyone is Flailing, It Kind of Looks Like Dancing (contributor)
Tiffany Sostar is a narrative therapist, writer, editor, community organizer, and workshop facilitator. They collected and formatted the zine. This is their webpage! (My webpage? What even is authorial point of view in collective documents?!?!)
Brianna Sharpe. Canada.
Neverlings
Brianna Sharpe is a writer and parent. She writes beautiful, moving, well-researched articles for The Sprawl, among other places. Find her website here.
Kalina Wolska-Chaney. Canada.
Little Rock and cat art.
Kalina is a young writer and artist.
Sophie Cao. China.
How a Wandering Cat Survived During the Coronavirus Outbreak and Dear World, Dear Friends.
Sophie is a narrative practitioner in mainland China, and has been involved in projects for the Dulwich Centre. Dear World, Dear Friends formed the basis of the Exchanging messages with Chinese narrative practitioners, which can be found here.
Lyn Janelle. Canada.
Cat art.
Lyn is a seamstress, artist, and crafter-of-all-sorts.
Neko. Canada.
Huohuo and Momo
Neko is a young writer and artist.
Agnieszka Wolska. Canada.
A Pandemic Correspondence with a Challenging Presence and I am Tired of Sitting and When Everyone is Flailing, It Kind of Looks Like Dancing (contributor)
Agnieszka Wolska is a narrative therapist and parent in Calgary, Alberta. You can find her therapy work, Calm at the Centre Therapy, here.
Bryan J. McLean. Canada
[ Lights in a Dark Landscape ]
Bryan McLean is a poet, musician, writer, and artist. You can find his website here.
Anupa Mehta. India.
Toolkits For Trying Times.
Anupa Mehta is a narrative therapist and workshop facilitator in India. Her website is here.
Josiah Ditoro. Canada.
Become the Borg of Your Favourite Things
Josiah is a writer, disability justice advocate, and one of the engines behind the Calgary Wrimotaurs, Calgary's NaNoWriMo group. You can find the Calgary NaNo site here.
Rei. Canada.
Allow Yourself to Start Again and Cheerio Upside Down
Rei is a writer, artist, and disability justice advocate in Calgary.
Lori Helfenbaum. Canada.
A Pandemic Passover Haggadah and When Everyone is Flailing, It Kind of Looks Like Dancing (contributor)
Lori is a narrative therapist in Calgary. You can find her website here.
Nicole Marie Burton and Hugh Goldring. Canada.
Take Care: A Community Response to Covid-19.
Nicole and Hugh run Ad Astra Comix and publish smart, funny, political comics. You can find their website here.
Hugh D.A. Goldring. Canada.
Anarchism and Pandemics
Kay Fidler. Canada.
Sober in Isolation and Novel: A Pandemic Love Poem
Kay is a Metis writer and perfumer in Calgary. They are working on a graphic novel, and it's going to be amazing!
Beatrice Aucoin. Canada.
Good Leadership in the Time of Corona
Beatrice is a writer and cat sitter in Calgary. You can find her site, Cat Mom Calgary, here.
Callan Field. Canada.
Mixed media pair
Callan is a visual artist in Calgary. Callan's website is here.
Anisha Uppal-Sullivan. UAE.
Cat art
Anisha is an artist in the UAE.
And the narrative practitioners group! We each contributed to the conversations that formed the basis of When Everyone is Flailing, It Kind of Looks Like Dancing
Tiffany Sostar
Agnieszka Wolska
Lori Helfenbaum
Joel Glenn Wixson (see his website here)
Amy Druker (see her website here)
Mim Kempson (see her website here)
Sonia Hoffman
Rosie Maeder
Julia Scharinger
Marisa Barnhart
J.
L.