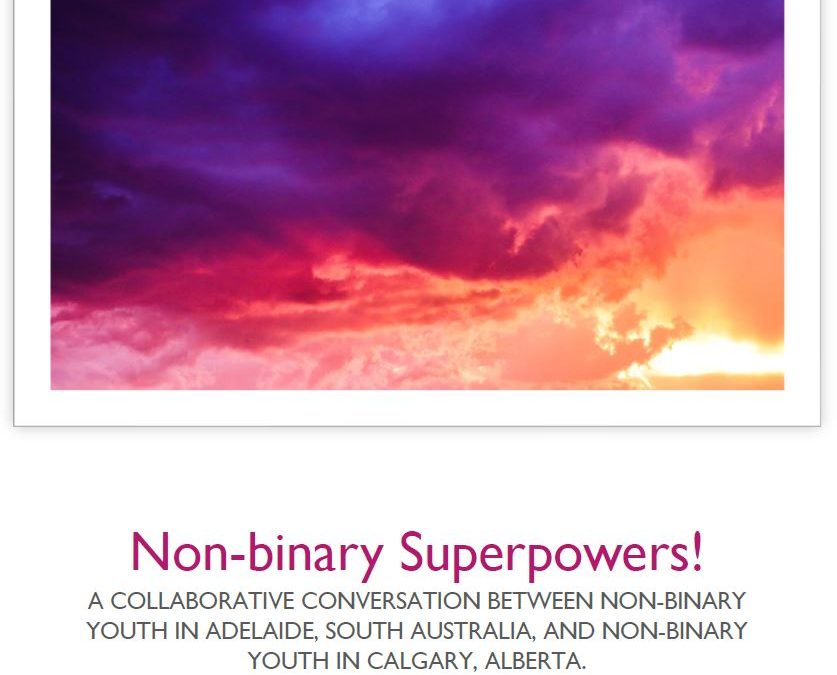 This isn't new, but somehow I had never put a link into a blog post!
I'm sharing it here now, in honour of Trans Day of Visibility.
Last year, my beloved colleague Rosie and I collaborated on a project – we met with non-binary youth in Adelaide, SA, and also with non-binary youth in Calgary, Alberta. Then we created a collective document bringing together the insider knowledges shared in those conversations.
This collective document has since been published in the International Journal of Narrative Therapy and Community Work, and you can download the PDF here.